Garbage Disposal Installation and Repair in Crestwood
Our Plumbers in Crestwood are there whenever you need them. Give us a call today. Let our licensed plumbers install or repair your garbage disposal. Read our blog posts to show you how to maintain a garbage disposal.
Garbage Disposal Installation
Our Plumbers in Crestwood IL are ready to help you day or night. You need to have a working Garbage Disposal in your home. Don't wait any longer, give us a call or email us today, to make an appointment with one of our plumbers.
Are you ready for a new Garbage Disposal? We can install a new Garbage Disposal for you today. Here is how to properly maintain a Garbage Disposal:
TAKE A 1/2 A CUP OF BAKING SODA & 1/2 OF VINEGAR. POUR IT DOWN THE SINK. LET IT SIT THERE FOR 15 MINUTES. IT WILL START TO BUBBLE UP. THAT MEANS IT'S WORKING.
NEXT, SLICE UP A LEMON, AND A CUP OF ICE. PUT IT DOWN THE GARBAGE DISPOSAL. TURN ON THE GARBAGE DISPOSAL AND LET IT GRIND.
FINALLY, TURN ON THE COLD WATER FOR A FEW SECONDS TO RUN EVERYTHING DOWN. IT SHOULD SMELL GREAT. REMEMBER, IF YOU MAINTAIN YOUR GARBAGE DISPOSAL IT WILL LAST LONGER, AVOID NASTY SMELLS AND KEEP AWAY MOLD.
To learn about what you can't put in a Garbage Disposal, please read our blog post for more information.
If you use your garbage disposal frequently we suggest you put lemons and ice down the disposal weekly.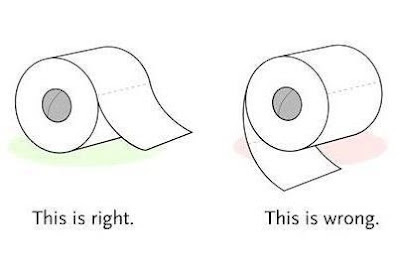 The average person spends three whole years of their life sitting on the toilet.