Home
Fast reliable plumber in Tinley Park, IL, available 24/7. Looking for a plumber in Orland Park, IL? Plumber available for residential and commercial plumbing in Oak Lawn and Palos Heights IL
Kevin Szabo Jr. Plumbing & Sewer services Orland Park, IL, Tinley Park, IL, Oak Lawn, IL, Oak Forest, IL, Homer Glen, IL, Mokena, IL, Frankfort, IL, Palos Heights, IL, Palos Park, IL, Crestwood, IL, Midlothian, IL, Homewood, IL, and the surrounding Chicagoland South Suburbs.
Outstanding plumbing service is quite a rare gem these days. It doesn't have to be if you're a resident in the Southtown Suburbs, however. If you're searching everywhere for a qualified and experienced plumbing contractor in the South Suburbs, look no further than Kevin Szabo Jr. Plumbing. We're a full-service plumbing company that offers commercial and residential services. It doesn't matter if you're a homeowner or if you're the head of a business. We can take care of all of your plumbing needs and beyond. Since we're open 24 hours a day, we can accommodate your service requests regardless of the hour. That makes us an exceptional choice for emergency plumbing assistance in the South Suburbs. We have a large customer base in the area. We service customers for their plumbing needs in communities such as Tinley Park, Palos Heights, Orland Hills, Orland Park, Oak Lawn, Crestwood, Midlothian, Homer Glen, Frankfort, Mokena, New Lenox, Homewood and Oak Forest. We work with customers in other nearby neighborhoods as well.
If you're in need of an insured, bonded and licensed plumber, Kevin Szabo Jr. Plumbing is the perfect choice for you. We're accessible 365 days of the year. You can reach out to us without paying attention to the time on the clock. We're always available! That's one of the many reasons we have so many dedicated local customers. Some examples of the prominent businesses that depend on our first-rate plumbing expertise are Legacy One Builders, Wendy's, Trinity Commercial Construction, Toyota of Matteson, Comfort Suites, Amazing Smiles, Baby's Lemonade, Naf Naf Grill, Orange Theory, Integrity Orthopedics and G&R Builders. The list of great local businesses doesn't end there, either.
We're a firm that has a reputation for excellent and in-depth work. We specialize in all different types of plumbing services. Customers can rely on us for comprehensive assistance with ejector pumps, sump pumps, grease traps, water softeners, water heaters, drainage pumps, faucets, garbage disposals, gas lines, pipes, valves and fixtures in general. If you're on the lookout for a local expert plumber who can assist you with video camera inspection, rerouting, re-piping, sewer replacement, frozen pipe repair, jetting, plumbing assessments, water pressure restoration, rodding, RPZ (Reduced Pressure Zone) annual testing or anything else, our firm can always come through for you. Our plumbing knowledge is extensive and diverse. It covers all of the bases and then some.
Kevin Szabo Jr. Plumbing can help you manage all varieties of plumbing service requests. If you need any kind of plumbing repair, we're at your service. If you need any kind of plumbing installation or maintenance work, we're at your service, too. Our plumbing maintenance is ideal for people who want to keep up with their upkeep requirements. If you want to do anything and everything you can to keep your plumbing system in tiptop shape, there's no smarter choice than to reach out to our renowned business.
Our company offers water heater expertise that's the definition of dependable and efficient. Our plumbing services in general are both dependable and efficient. If anything ever seems out of the ordinary with your water heater, you can trust us to handle the issue for you. It's important to be attentive to any signs of possible water heater problems. Common signs of a water heater that may require professional repair work include the following:
Water that's taken on an odd and rusty appearance.

Bizarre booming sounds.

Hot water tank leakage.
If you observe any of these warning signals, take action and seek the assistance of a licensed plumber right away. You can reach that local expert plumber by getting in contact with Kevin Szabo Jr. Plumbing. We can offer you meticulous and exhaustive water heater repair service that will have you smiling and happy again in no time. We also specialize in water heater replacement service. Replacement is often necessary for water heaters that are older. If you own a problematic water heater that's at least 10 years in age, you should think seriously about swapping it out for a new one. Our company can provide you with replacement work that's rapid, trustworthy and thorough to the max.
Kevin Szabo Jr. Plumbing is a Tinley Park plumber that always prioritizes strong customer service. We always do whatever we can to serve our customers well. They mean so much to us. We're not only a plumbing company that offers superb work, however. We're also a plumbing company that has some of the best and most affordable rates around. If you're interested in budget-friendly plumbing maintenance, installation or repair service anywhere in the South Suburbs, you can lean on us 100 percent. Exceptional plumbing work no longer has to be something that costs anyone a significant sum of money. Contact us today to schedule an appointment for our five-star professional plumbing service.
Same-Day-Service

24 Hour Emergency

Water Heater Installation and Repair

Sump Pump Installation and Repair

Ejector Pump Installation and Repair

Garbage Disposal Installation

Plumbing Appliances Installation

Plumbing Fixtures Installation

Gas Line Installation

Grease Traps Installation

Water and Sewer Lines Installation, Repair, Replacement

Battery Backup Flood Systems Installation

Sewer Line Maintenance

Video Camera Sewer Lines Inspections

Replacement of Galvanized Piping to Copper

Remodeling or New Bathroom Installation

Water Leak Repair

Drain Cleaning

Jetting

Thawing Frozen Pipes
Do you need a sump pump installation or repair? Look no further. We install Zoeller Sump Pumps.
Kevin Szabo Jr Plumbing is your local licensed plumber. Our plumbers will do everything possible to get the job done right.
Kevin Szabo Jr Plumbing is your local plumber. Our plumbers are always ready to service your maintenance or emergency.
Kevin Szabo Jr Plumbing of Tinley Park has fully stocked vans to repair or install your new tub.
Same day water heater installation for residential and commercial customers in Orland Park, Tinley Park, Oak Forest, Homer Glen, Palos Heights, Oak Lawn, Crestwood, Midlothian, and the surround suburbs. We install gas water heaters, electric water heaters, and tankless water heaters. Do you have a specific water heater in mind? We will pick up the water heater, install it, remove and dispose of your old one. Our licensed plumbers are there for all your water heater needs.
Let our licensed plumbers install or repair your garbage disposal. Our local plumbers are ready to handle your plumbing problems.
Plumbing Emergency?
Call Kevin Szabo Jr Plumbing to schedule an appointment
708-845-7922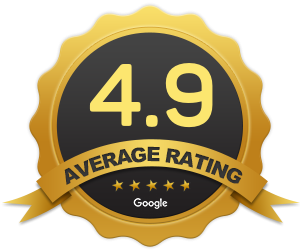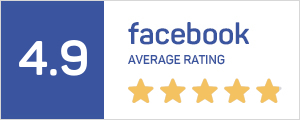 Plumbing Awards!
We received 2018 Yelps Best Local Plumber, 2019, 2018, 2017, and 2016 Best Plumber in Chicagoland Area by Expertise. 2018 Best Plumber in Orland Park, 2018, 2017, 2016, 2015 & 2014's Best Plumber in Tinley Park and 2016, 2015 & 2014 Best Plumber in the Chicagoland Area. We have also received Top 50 Plumbing Blog in the Country. Our continuing success at Kevin Szabo Jr Plumbing, is due to our wonderful customers. We are grateful for every single one of them.
News!
Together We Cope and Kevin Szabo Jr Plumbing Winter Coat Drive