Homewood Plumber
We are your Licensed Local Homewood Plumber. Plumbing Emergencies, Same Day Service, Plumbing Maintenance, Commercial Plumbing, Residential Plumbing, and Drain Cleaning Service. Our Plumbers in Homewood are always a phone call away.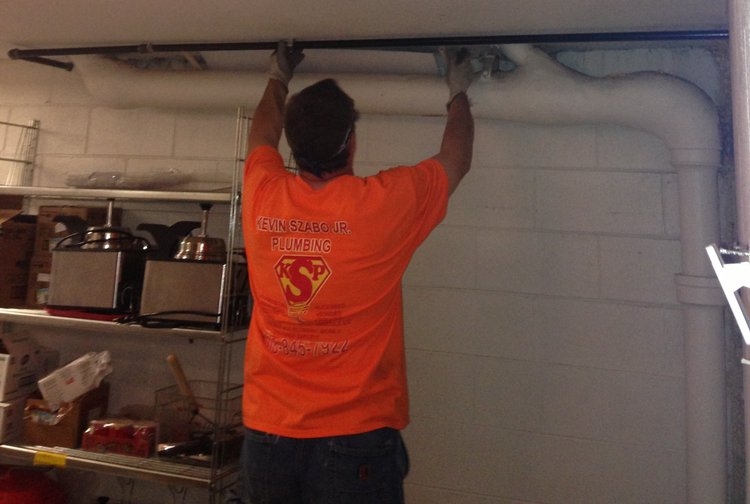 We understand when you have a plumbing emergency you need a licensed plumber right away. We always do everything possible to take care of plumbing emergencies in a timely manner.
Please Follow Us On Facebook for Daily Updates
Plumbing Service
Water Heater Installation and Repair
Sump Pump Installation and Repair
Tub Installation
Drain Cleaning
Plumbing Inspections
Plumbing Maintenance
Our licensed Homewood plumbers understand the importance of your plumbing. You shouldn't wait till something breaks or starts leaking to have it looked at. Your home is one of the biggest investments you'll ever make. You should maintain your plumbing. Schedule a Plumbing Maintenance once a year to make sure everything is working properly.
Kevin Szabo Jr Plumbing Reviews
We work very hard to make sure all our customers are satisfied.
"Jaime came out to fix a Sewer Backup. After looking over the problem He determined it could be rodded from the Back Water Valve outside. Even though others told Me it couldn't. He was able to rod the line and everything is flowing smoothly again. I know who I will be calling for all My Plumbing Needs." -William Lockwood
Contact
Our licensed plumbers attend Safety Meetings to ensure safety on the job. From the moment you contact our office, we will make sure you feel satisfied with our service.
Schedule a Call Today: Let our staff know what day and time best works for you.